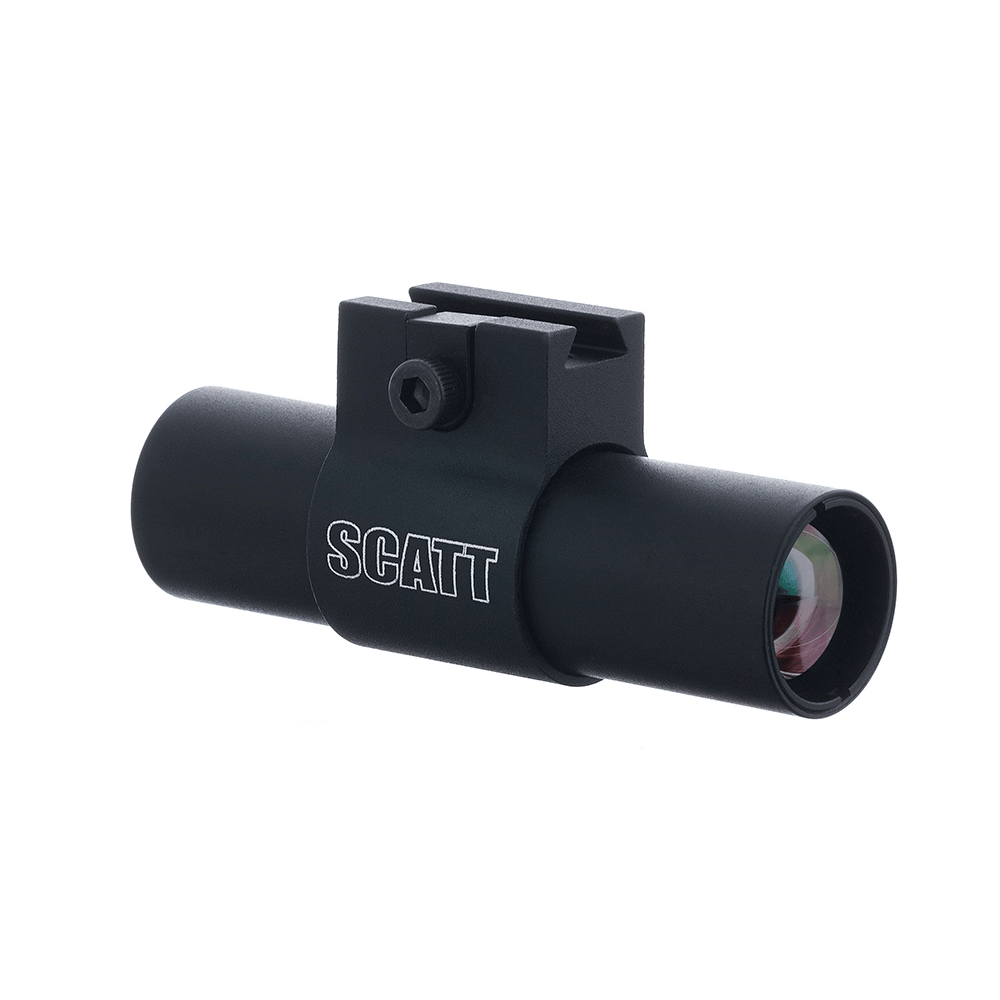 Wireless optical sensor WS-03
Wireless optical sensor – Model: WS-03. The sensor is designed to register all gun movements during the time leading up to the shot and during the shot's execution (the action of pulling the trigger). Sensor's weight is 30 grams (including the fixing accessories) and has barely any effect on the balance of the weapon of your choice. The optical sensor detects the distance to the target automatically (given that said distance is between 5 and 10 meters). SCATT software enables convenient calibration process, so the axis of the sensor and gun's sights are correctly aligned, sparing the user of all the challenges in regards to adjusting the sights. On top of that, the sensor automatically compensates for the "Canting Effect" to the point of eliminating this concern for good.
Trigger sensor model SCATT WTS can be connected to the WS-03 model's USB port.
The sensor has a built-in battery and can be charged via a PC's USB port, with the battery getting fully recharged in 1.5 hours. The built-in battery guarantees up to 30 hours of continuous use or approximately 10000 shots given that the average aiming time is 10 seconds. When idle the sensor automatically switches to energy-saving mode.