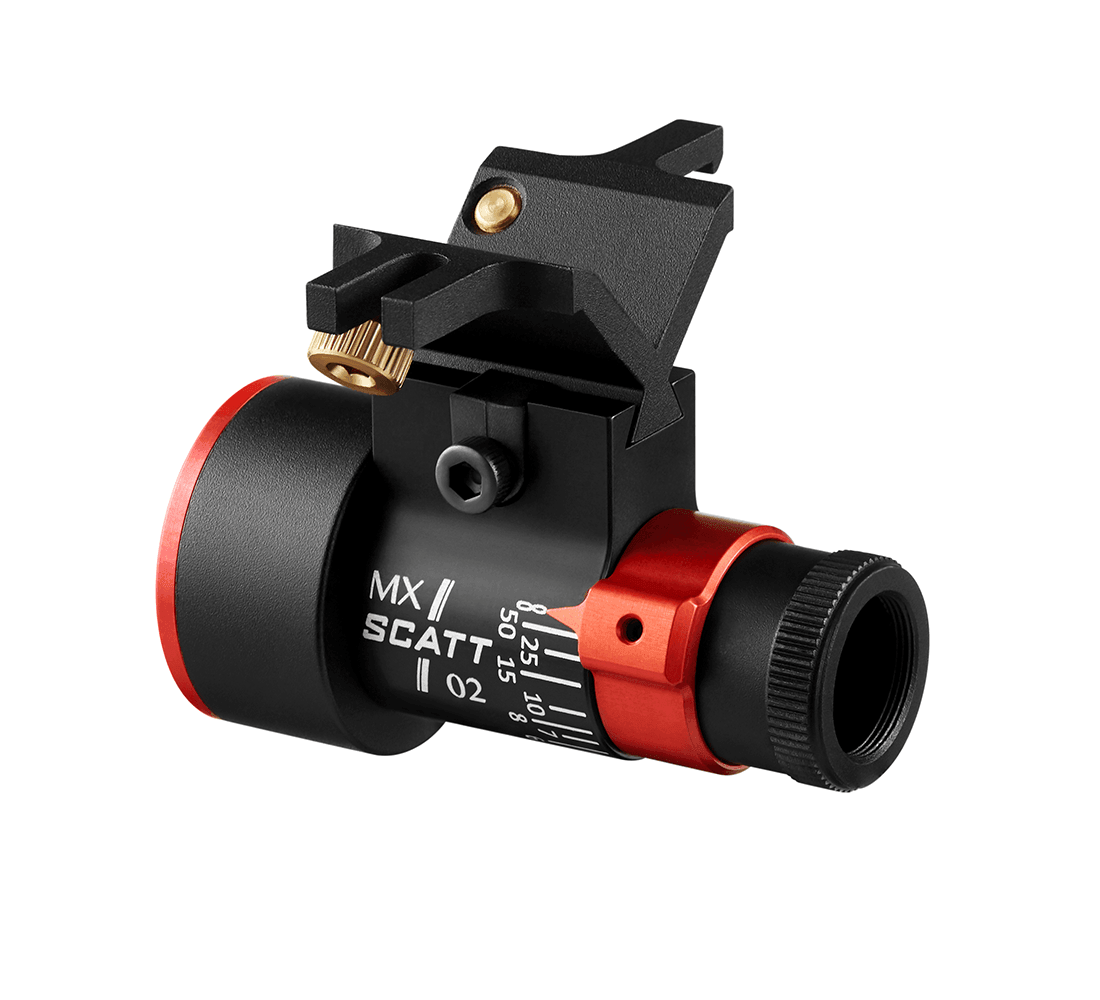 SCATT MX-02
Distance to the target: From 2.5 to 1000 m
For use: Indoor, outdoor*
Live firing practice: Yes
Optical sensor type: Wired
Weight: 0.42 kg
SCATT MX-02 is the wired version of our expert level MX-series. With this model you can train at any distance either indoors or at open shooting ranges, in dry-fire mode (no-ammo) or in live-fire mode, using real ammunition. So, for example, you will be able to practice the 50m smallbore discipline in your house while only having 5m of available space. The SCATT software will scale down and print the desired target for you. But aside from that, the MX-02 will also allow you to practice at the real distance with live-fire (with ammo), indoors or outdoors.
The key feature of this model is the lack of an electronic target. This means that you will be able to train by simply using a regular or a scaled down paper target, as well as electronic target systems, like SIUS or Megalink.
Although it is a wired model, and you will have to keep it connected to your computer during practice, the cable is light, flexible, and fairly long at 3m (10ft). So, it will not limit your movement during practice, you will barely notice it is there. 
SCATT MX-02 model will work with round black targets on white background, police, biathlon, and archery targets.

The MX-02 runs with the newest SCATT Expert desktop program, which you can run on any Windows, Mac, or Linux operated computer. This cutting-edge program includes all possible analytical tools, data points and graphs for a comprehensive understanding of your aiming process.

You can find more details about this model in reviews by Tony Chow
SPECIFICATIONS
For indoor/outdoor use*
Distance to the target – from 2,5 to 1000 m
Optical sensor type – wireless / wired (Wi-Fi 2.4 Ghz, 20 Mhz Bandwidth / USB connection)
Optical sensor size: 26 x 31 x 52 mm
Optical sensor weight: 30 g
Software – SCATT Expert (available for Windows, macOS, Linux and Android)
Two-Year Limited Warranty
*Attention, equipment is not waterproof and is not intended for use in the rain.
The system is guaranteed to stay fully functional while using ammunition up to cal .338.